Server Buyback in Dubai and UAE:
Create Value from Your Unwanted IT Hardware
In today's rapidly evolving IT landscape, businesses in Dubai and the UAE are constantly seeking ways to stay competitive and efficient. One strategic move we've noted is that organizations increasingly turn to IT asset disposition (ITAD) and server buyback processes. This is a practice that not only helps in optimizing IT budgets but also contributes to environmental sustainability. One can unlock cost-efficiency and boost performance with our server buybacks in Dubai and UAE. Welcome to Zaco's Server Buyback Service – your gateway to a more cost-efficient, high-performing, and environmentally responsible IT landscape.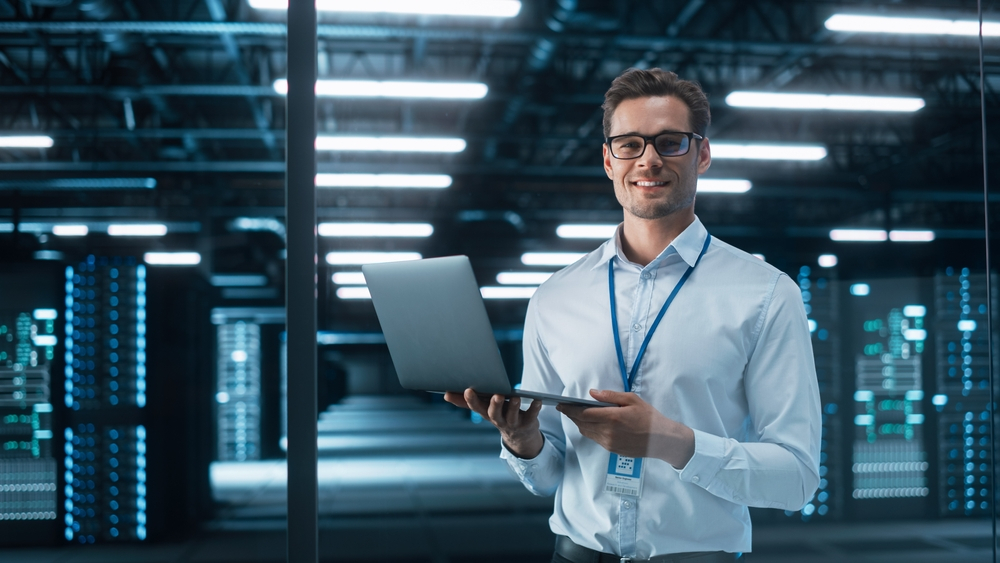 Server Buyback in Dubai and UAE Benefits
Our experienced IT experts have highlighted the benefits of server buyback in Dubai, which will help you make an informed decision about selling your servers. A few important pointers are highlighted for the server buyback program for your reference below:
Cost-Efficiency
Upgrading your existing IT infrastructure can be a significant financial undertaking. Server buyback allows you to recoup a portion of your initial investment by selling your used servers. This additional capital credit can then be reinvested in the latest server technologies, software, or other critical IT needs as per your business requirements. One can even utilize the credit for upgrading their existing IT equipment.
Environmental Responsibility
In today's eco-conscious world, sustainable business practices are essential. By participating in our server buyback Dubai program, you are contributing to a circular economy by extending the lifecycle of the IT equipment. This not only reduces electronic waste but also minimizes the carbon footprint associated with manufacturing new servers respectively.
Scalability
Our IT asset disposition process also helps you to scale up your IT infrastructure design by utilizing the obtained credit. Upgrading existing servers also allows for scalability, ensuring that your business infrastructure can adapt to changing demands.
Compliance and Security
Outdated servers may pose security risks and may not comply with the latest regulations. Upgrading your IT infrastructure ensures that your organization remains compliant and protected against potential threats.
Performance Enhancement
Once you opt for the IT asset disposition program or server buyback process, you can then enhance the performance of your existing IT equipment by upgrading reliability and security features. Upgrading to newer models can even lead to better system efficiency, reduced downtime and even increased productivity, all of which are vital for businesses in Dubai, UAE.
Which Servers We Buy in Dubai and UAE
We receive this question from many of our customers hence it is vital to address the same. Zaco accepts server buybacks from all major clientele globally irrespective of the part or model based on the condition of the IT Equipment. We proudly accept servers from all major original equipment manufacturers (OEMs) including HPE, IBM, DELL, SUN ORACLE, CISCO, FUJITSU & and many more. This ensures that we can help you get the best deal for your IT equipment regardless of your current server infrastructure. Below are a few examples of servers that we purchase in Dubai and UAE. Whether you are in Abu Dhabi, Sharjah Ajman, Dubai or any other place in UAE, all you need to do is just raise a request via this page to commence the process.
Why Choose Zaco for Server Buyback in Dubai?
When it comes to server buyback and IT upgrades in Dubai and the UAE, Zaco is the name that stands out. Here's why you can choose us as your preferred server buyback vendor:
Proven Expertise: With more than 2 decades of experience in the IT industry, Zaco has a proven track record of helping businesses in Dubai and the UAE optimize their IT infrastructure. We have helped businesses globally with IT Solutions along with our strong customer support.
Comprehensive Services: Zaco Team offers a comprehensive range of IT services, including IT hardware equipment buyback, data center solutions, cloud services and IT consultancy solutions. This ensures that your organization's IT needs are met under one roof.
Utilize Buyback Credit: One can utilize the buyback credit that they receive by selling their servers to us. You can utilize this amount to procure any new IT equipment for your business or even to upgrade your existing IT infrastructure.
Local Presence: We understand the unique challenges and opportunities of the Dubai and UAE markets. Their local presence ensures personalized service and quick response times.
Environmental Commitment: Zaco shares your commitment to environmental responsibility. Choosing our server buyback services contributes to a greener future for Dubai and the UAE.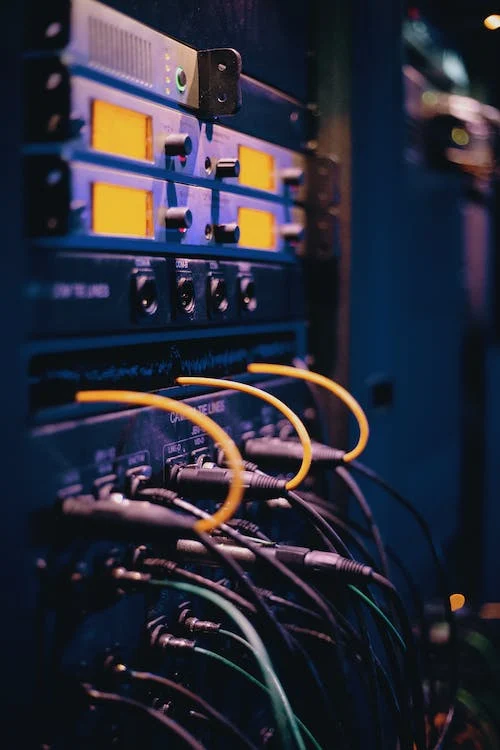 In Dubai and the UAE, where technology plays a pivotal role in business success, the decision to upgrade IT infrastructure through server buyback can be a game-changer! By choosing Zaco as your partner in this journey, you gain access to cutting-edge technologies that support sustainable practices that will benefit your organization and the environment.
In conclusion, server buyback in Dubai and the UAE is a forward-thinking approach that offers substantial benefits in terms of cost-efficiency, sustainability, and improved IT performance. Zaco's expertise and commitment to customer satisfaction make us the ideal choice for businesses looking to embark on this transformative IT journey.
Upgrade your IT infrastructure today, maximize your investments and contribute to a greener future in Dubai, UAE with Zaco's server buyback services along with vital IT solutions for your business.
Contact Us
Any questions? Give us a call
Server Buyback Dubai – Frequently Asked Questions
1. What is server buyback, and how does it work in Dubai?
Server buyback in Dubai is a process where we purchase your used servers at a reasonable rate. It works by assessing the condition and specifications of your servers, providing you with a fair value, and then securely handling the collection and payment process.
2. Why should I choose server buyback for my business in Dubai?
Server buyback in Dubai offers several benefits, including cost-efficiency, environmental responsibility, and improved IT performance. It allows you to recover capital from used servers and reinvest it in updated technology while reducing electronic waste.
3. What types of servers do you accept for buyback in Dubai?
We accept servers from all major OEMs including HPE, IBM, DELL, SUN, CISCO, FUJITSU and many more. Whether you have rack servers, blade servers or tower servers, we can assist you in the buyback process and even optimize your existing IT infrastructure.
4. Is server buyback environmentally friendly in Dubai?
Yes, server buyback in Dubai is an environmentally responsible practice followed by Zaco. Our entire process reduces electronic waste and minimizes the carbon footprint associated with manufacturing new servers, contributing to a clean and greener future.
5. How do I get started with server buyback in Dubai with your company?
Getting started with server buyback in Dubai is easy. Simply fill out any form on this page, provide good details about your servers and the configuration and we'll assess their value. Zaco will then arrange a secure pick-up as per your availability and process the payment promptly once the servers are assessed and the amount is agreed upon by the selling vendor.
6. What happens to the data on my servers during the buyback process in Dubai?
Data security is our top priority at Zaco. Before disposing of your servers, we ensure that all data is securely wiped and destroyed following industry-standard data sanitization procedures. You can trust Zaco to handle your data with utmost confidentiality.
7. What factors determine the value of my servers during the buyback process in Dubai?
The value of your used servers depends on factors such as their age, condition, brand, specifications and market demand. Our engineering experts will assess each of these factors to provide you with a fair and competitive offer.
8. How long does the server buyback process typically take in Dubai?
The timeline for server buyback in Dubai can vary depending on factors like the number of servers, their location, and their specifications. We strive to make the process as efficient as possible and will provide you with an estimated timeframe during the assessment.
9. Can I trade in my old servers for credit towards purchasing new equipment from Zaco in Dubai?
Absolutely, Zaco offers the option to use the credit value from your old or used servers as credit towards the purchase of new IT equipment or any IT services provided via us. It's an economical & convenient way to upgrade your IT infrastructure.
10. How can I contact Zaco for more information or to initiate the server buyback process in Dubai?
One can simply start off by filling up the form on this page to initiate the server buyback process. You can even get in touch with our dedicated team by directly contacting them on our site. We are here to assist you with any questions and guide you through the server buyback process in Dubai, UAE.
11. What happens to the servers after they are bought back in Dubai?
Once we buy back your servers, we evaluate them for potential refurbishment or recycling. This aligns with our commitment to environmental responsibility. Any data-bearing components are securely wiped or destroyed and non-functional parts are responsibly recycled, reducing electronic waste and increasing the IT equipment's overall lifespan.